News from the mountains and ski resorts
To prepare your vacation in complete serenity and take full advantage of your stay in the high mountains, here are a few suggestions from our experienced teams, advice from people who are used to the resorts and the mountains to give you a good head start and book with the promise of having only good surprises.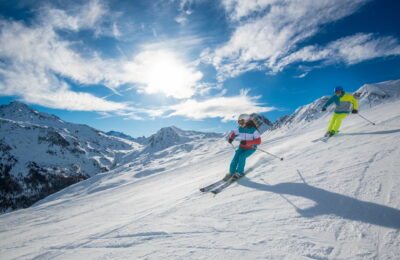 Ski enthusiasts can enjoy the generous snowfall in some of the high altitude alpine regions of Tignes, Val d'Isere or La Plagne, thanks to the spectacular glaciers of La Grande Motte, Phisaiyas or La Chiaupe with views of Mont Blanc. Resorts that have become more eclectic over the years, blending into the surrounding natural parks to become unparalleled places of exploration that welcome vacationers seeking adventure, unusual experiences or tranquility. Thus, the high mountains promise unique adventures to live in its magical natural theater where you can enjoy your vacation and live unforgettable moments.
Find all our advices to choose your next stay in the mountains, whether it is for a family vacation, with friends, as a couple…find your happiness in our selection by also helping you with our articles to better project yourself in the resort and establishment of your dreams.
Articles on skiing and mountains